Here at Talent Factory Group, our Training Division is dedicated to helping those who want to enter, re-enter or move within today's employment market and make them 'the best they can be' in what is a competitive and unforgiving environment. Whether you are returning to the workforce after a break, having difficulty just finding that great role or a younger person entering the work force for the first time, we have a course especially tailored for you.
Why us? 
Please do not confuse our employment courses with career counselling or coaching.  Many of whom will provide career direction and advice but may not have been employed in the recruitment industry itself.
We are professional recruiters and trainers.
Our two co-directors have over 30 years' combined industry experience alone.  In short, we know how the recruitment industry 'works'. We are able take those who are looking to get that 'great job' and turn them into the ideal candidate that any employer would jump at the chance of hiring.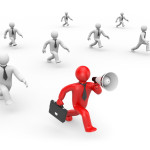 Our "Let's Get Started" course is designed for teens and young adults to make sure that they have the best possible start in the employment arena and are successful when searching for those coveted roles. We have specific experience dealing with the issues faced at this time and our course gives you all the tools needed to overcome the challenges and exceed all expectations.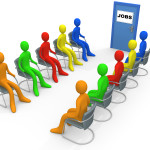 Beating The Recruitment System
"He who gets hired may not be the best person for the job.  He's merely the one who knows the most about how to get hired." We are able to provide you with all the tools, knowledge, information and even some industry 'secrets' that you need to know to ensure that you enter or re-enter the job search market with a hiss and roar, and are as best equipped as you can be to gain that much sought after role. And that you actually enjoy the process!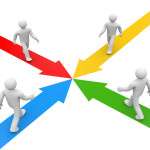 Train to be a Top Recruiter
Many people are fascinated by the fast paced and lucrative world of recruitment and are looking for a career where they can earn their true worth.  Industry options can include internal recruitment, agency recruitment or self employment working from home. Make sure you put yourself ahead of other candidates competing for those prized recruitment roles by completing the 'Train the Recruiter" workshop.